Admissions & Business Development Manager (Senior Manager)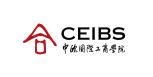 Position: Admissions & Business Development Manager (Senior Manager)
Report to: Administrative Director, Global EMBA
Department: Global EMBA
Location: Shanghai
Job Major Responsibilities:
Communicate with potential students to identify their demands and encourage them to apply for the Global EMBA programme, coaching them through the application and admissions process.
Proactively lead the outreach of the Global EMBA into international communities and networks within China, seeking opportunities for partnerships and recruitment channels.
Support Global EMBA's marketing team in executing the marketing plan to build awareness in the market for CEIBS Global EMBA, and to drive the acquisition of leads and enquiries to meet the department's admissions targets.
Establish relationships with key decision-makers in multinational corporations in China to understand their business needs and to promote CEIBS and Global EMBA as options for their learning and development plans.
Develop sustainable business developments strategies to contribute to the ongoing development of CEIBS Global EMBA as the premier EMBA programme in China.
Support the programme's overall Events plan, including leading high-level, engaging events, both online and offline, that showcase the School and the Global EMBA.
Support Global EMBA's digital marketing channels and campaigns, including online advertising, content campaigns, video and social media.
Engage with Global EMBA students and alumni to inspire engaging content to showcase the School and programme's faculty, students, alumni and dynamic community.
Engage with students with alumni to build relationships, understand their needs, and keep up-to-date with programme developments and highlights.
Support the department in making admission decisions to ensure a high quality and diverse class that meets the department's key objectives.
Job Basic Requirements:
6+ years' work experience in admissions, sales or business development functions;
Experience in leading, managing and coaching teams to achieve results;
Experience in a business development, recruitment or admissions role;
Energy, enthusiasm, and passion to contribute in a team environment;
Passionate for education and making a difference in people's lives;
Experience working in education is preferred but not essential;
Experience with event management;
Innovative thinker with creative ideas for content development;
Global outlook and perspective;
Outstanding interpersonal and communication skills;
Strong coordination and multi-tasking skills;
English proficiency is a must, native speaker is preferred.
If this sounds like the right opportunity for you, send your resume to carlen@ceibs.edu