Business Development Manager (2 positions: US & Southern Europe Market)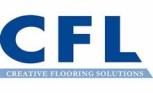 CFL is currently seeking candidates to join our rapidly expanding team.  We seek to hire 2 Business Development Managers (BDM) that will report to the Sales Director Europe, Sales Director USA respectively.  The successful candidates will be an integral part of our multi-national Sales and Business Development team.  Both positions have strong connections to the European or USA Sales Team, thus excellent communications skills are required.  As the BDM, you'll work across teams to provide the alignment, knowledge, resources and tools that help CFL deliver exceptional quality and service to our customers. 
At moment we are looking for 2 BDM's for:
Southern Europe (Spanish is key)
USA (English!)
Key Responsibilities:
Maintain a good business relationship with, as well as increase the business scope of existing customers
Manage daily business with distributors, customers and partners
New market and account development, Increase company brand awareness
Coordinate the launch of new product lines with the new and/or existing customers (first orders, samples, marketing etc.); 
Actively cooperate with a Customer Service Team, Product Management, Planning, all key for a successful BD work. 
Base level technical support and technical trainings to the customers if necessary
Regular reporting of sales activity in CRM System and to supervisors
 
Key Requirements:
2+ years of Business Development/Key Account Management. Experience in Flooring/Building Materials industry is a plus; 
Familiar with SME/multicultural environment;
Professional English communication level; For the European market Spanish is important. 
Good analytical skills & ability to work under pressure; 
Dependable, reliable, and hardworking.
Outgoing, social and with good people skills.
 
What's in it for YOU:
Dynamic international environment (17 nationalities!) of a rapidly stably growing company;
An opportunity to "own" your market and make independent decisions; 
Excellent personal growth prospects for people interested in Business Management;
Working place Jiashan, Zhejiang 4 days per week (commute on shuttle bus), on Wednesdays typically from Shanghai office/showroom.
Competitive salary (depending on experience)
Daily lunch in our Western VIP restaurant in Jiashan !  
Location
No 111 Changjiang Rd. - Jiashan Development area - 314100 Jiaxing, P.R. China