De Halve Maan - Commercial Director China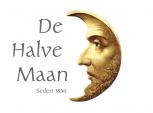 Company introduction:
Beijing De Halve Maan Trade Company Ltd, is part of "De Halve Maan" brewery in Belgium (Bruges). This family brewery has probably been one of the fastest growing Belgian breweries in the last decade. The brewery is owned by the family Maes-Vanneste since 1856, and is currently managed by the 6th generation. The brewery has a brand driven strategy with the well-known specialty beers "Brugse Zot" and "Straffe Hendrik", that are imported in more than 30 countries worldwide. In the recent years the brewery set up different self-owned and managed structures in strategic countries to develop its brands activation and importation. Since 2 years, the brewery started its subsidiary in China for importation, commercialization and distribution of the famous Belgian beers. The beer brands have a growing popularity in China.
Function:
- Lead the commercial management of "Beijing De Halve Maan Trade Company Ltd", that is active in the whole country of China.
- Motivate and coach a commercial team Sales Representatives that are active in several provinces and cities in China
- Participate in events and trade fairs
- Analyze the market data to identify trends and opportunities
- You will coordinate marketing, advertising and communication strategies and evaluate their effectiveness
- Acquire new customers and develop the relationship with existing clients to maximize the business
- Reporting to the Business Development Manager in China, and Export Manager in the headquarter.
Profile:
- Passionate about beer
- At least 3 years proven experience with complex business development issues and sales development.
- Good people skills with positive and proactive approach
- Excellent communications and commercial skills
- Fluency in English and Mandarin, both oral and written
- Reside in China, and willing to travel through China frequently
Interested to know more about it? Contact us to discuss this opportunity in detail!
Contact: Liesbet Vanlandschoote lv@halvemaan.be Tel: +3250444920

公司介绍:
北京半月贸易有限公司是比利时(布鲁日)"De Halve Maan"啤酒厂的一部分。这家啤酒厂可能是过去十年中发展最快的比利时啤酒厂之一。该酿酒厂自1856 年起由Maes-Vanneste 家族拥有,目前由第6 代管理。啤酒厂采用品牌驱动策略,包括着名的特色啤酒 "Brugse Zot"和"Straffe Hendrik",这些啤酒在全球30 多个国家进口。近年来,啤酒厂在战略国家建立了不同的自有和管理结构,以发展其品牌激活和进口。自2 年以来,该啤酒厂在中国开设了子公司,用于进口,商业化和分销比利时着名的啤酒。啤酒品牌在中国越来越受欢迎。
工作职能:
- 领导活跃于"北京半月贸易有限公司"在中国全国范围的销售管理。
- 管理和领导在中国多个省市的销售代表
- 参加展会及行业会议
- 分析市场数据并确定营销趋势和合作机会
- 具备协调市场营销,广告和沟通策略的能力并做出有效评估
- 开发新客户并维护与现有客户的良好合作关系,使销售业务最大化
- 向中国的总经理和总部的出口经理做工作报告
任职要求:
- 对啤酒感兴趣并对啤酒知识有一定基础的了解
- 至少有3 年以上的业务开发和销售经验。
- 具有积极主动的良好人际交往能力
- 具有出色的沟通和商业技能
- 能有流利的口头和书面使用英语和普通话
- 居住在中国,并可以接受不定期的商务出差
想知道更多信息,请联系Liesbet Vanlandschoote: lv@halvemaan.be 电话号码: +3250444920