Digital marketing manager
Horizon Consulting
Shanghai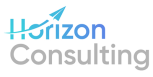 DIGITAL MARKETING MANAGER
For our client, an American start up, a baby care about diaper, premium and green brand, we are looking for a Digitial marketing manager based in Shanghai, a co-working space or could be home based at the beginning.
You are a

Chinese native, very fluent in English from 3 years experience as a super Coordinator, coming from FMCG with B2C business or 3rd part as TP.

The digital marketing profile should have a strong Ecommerce sense as well.

 The objectives of the role are :

promote the China cross boarder and then the domestic market

develop the online platforms (Tmall, JD, Red, TikTok)

localize the brand in China

coordinate the American team and the Chinese TP.

We are dreaming to find a Mother !

From 0 to 1,  you will be the first team member in China and you will have a lot autonomy.

You will report to foreigners based abroad.
Please contact on WeChat "ericegiziano" or 1870 1813 751 or eric.egiziano@horizon-clt.com .