Director Operations
VDL Enabling Technologies Group
Shanghai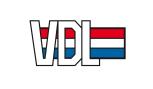 VDL Enabling Technologies Group Suzhou Ltd.
The VDL Enabling Technologies Group (VDL ETG) is part of the VDL Group, an international industrial company focused on the development, production and sales of semi-finished products, buses & coaches, other finished products and car assembly. In total, the group consists of 105 operating companies, spread throughout 19 countries and with 15.000 employees. The VDL Headquarters is located in Eindhoven - the Netherlands.
The VDL Enabling Technologies Group is a 1.000+ million Euro group of companies. VDL ETG includes more than 10 divisions located in 5 countries around the world, manufacturing high-tech integrated modules and systems for leading OEM companies within semi-conductor, healthcare, solar and analytical industries.
The VDL Enabling Technologies Group of Suzhou, Ltd. consists of 22.000m2 operations area and 520 employees. In house production technologies include machining, precision grinding, sheet metal work, robot welding, bending, laser cutting, painting, a 4.200m2 assembly area (of which 2000m2 clean room and white room facility), testing, product certification and onsite installation. The organization operates along certified quality management systems including ISO9001, ISO14001 and ISO13485 accreditation. VDL ETG Suzhou delivers high-qualified integrated (sub) systems to leading OEM companies in amongst others semi-conductor, healthcare, solar, analytical, textile industries.
Over the last 5 years VDL ETG Suzhou invested significantly in creating a stable platform for sustainable growth. To strengthen our organization regarding next steps in a key position as Operations Director has been defined.
Scope of the role
Title: Operations Director
Content: Managing Operations VDL ETG Suzhou consisting of Parts Machining, Sheet Metal Fabrication, Painting, System Integration and Facility & Maintenance.
Industrial scope: Various industries in line with the technology roadmap of VDL ETG Suzhou
Function level: M1 (senior management)
Travelling: 10%
Subordinates: 300 employees
Key Area of Responsibilities
drive excellent performance within Operations VDL ETG Suzhou through providing effective management to parts machining, sheet metal fabrication, painting system integration and facility & maintenance in order to deliver high levels of efficiency and productivity towards achieving the agreed business targets (turnover, profitability and costs);
focus on continuous improvement of operational targets (Quality, Lead-Time, Technology and Costs) as well as productivity and efficiency to improve the effectiveness of operations as such our profitability;
focuses on customer satisfaction through teamwork and empowerment, solving problems through a consultative approach, operating with honesty and integrity and providing a highly responsive and unsurpassed level of customer service;
manage and monitor based on Short Interval Control SIC (daily, weekly and monthly) the operations plan, material purchasing plan, and customer delivery plan to achieve our targets; work closely together with different departments to ensure on time delivery as committed;
establish effective manufacturing systems to support operations, with measurable ways to monitor performance;
implement and enforce safety procedures, quality systems and process control;
manage and take steps for the proper use of materials, constantly monitoring the material in process (WIP) and scrap levels to achieve our goals;
manage operations in a safe, effective and environmentally responsible manner, ensuring compliance with all state regulations and guidelines;
manage the human resources process and monitor consistently to achieve the standard processes in operations and as such as the goals of efficiency, utilization and productivity;
provide effective leadership to build a high performance operational team, identify and develop high-pro talent to meet business growth;
develop a high-level employee engagement and harmonious relationship between labor and plant management;
team up internally and externally to facilitate the development of profitable business and sustainable relationships;
team up, participate and present in functional - review meetings at VDL ETG Suzhou;
team up, participate and present in functional meetings with other colleagues throughout VDL ETG (world-wide);
plan and attend training to develop relevant knowledge techniques, skills and competences;
as part of the VDL ETG Suzhou Management Team being a business partner, implementing the strategy of VDL ETG Suzhou and as such responsible for the overall business performance;
other tasks assigned.
Education and relevant experience
education required at least on Bachelor/University level (Engineering)
the candidate needs at least 10 years of experience in Manufacturing/Operations with a proven track record in managing complex industrial operations throughout various industries. The candidate needs to be familiar with working in a technological driven contract-manufacturing environment.
Required skills and competences
extensive experience with a proven track record in manufacturing and senior operations management positions for at least 5 years within international companies;
familiar with World Class Manufacturing and Lean Production Practices (Lean, 6 Sigma methodology, TPM Short Interval Control, etc);
result oriented, strong data analysis and decision-making skills, capable to identify root cause and develop structurally solutions;
ability to move quickly and efficiently to drive change;
ability to set and define strategy and lead execution of strategy;
managerial decision-making ability that results in improvement, growth and increasing profitability;
strong leadership and management skills with the ability to motivate people and interpersonal relationship skills that build strong (customer) relationships and maintain a positive team morale;
committed, proactive and passionate to deliver on commitment. Leading by example;
flexibility, ability to work under pressure;
excellent communication and influence skills, cross-functional cooperation experience;
excellent interpersonal skills and good leadership to interact with labors;
ability to communicate with all levels or organizations;
excellent presentation skills.
Communication profile
fluent English;
capable of understand, work in and communicate with different cultures.
Work environment
In general, the Director Operations has to work closely together with all relevant departments within the VDL ETG Suzhou organization. He has a key role in taking initiatives to improve operations and as such contributing in achieving the company's goals.
To apply for this position, please send your resume and a cover letter to:
Mr. D. Van Opzeeland, Managing Director
Email: dennis.van.opzeeland@vdletg.com