Financial Director
Horizon Consulting
Langfang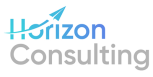 Our multinational client is specialized in Services, Engineering and Manufacturing business.
We are looking for a new Financial Director based in Langfang, Hebei.
You come from Engineering and Manufacturing background.
You have an international mindset and good at Leading changes, knowing how to do M&A, FP&A, Accounting, Tax with importation and exportation business.
You will be an important member of the leadership team in China, managing a team of 5 people.
Direct report to the CEO of China and dotted line to the Group CFO.
Home office 2 days by week is possible.
Please contact on WeChat "ericegiziano" or 1870 1813 751 or eric.egiziano@horizon-clt.com .