Head of Shanghai Dutch School
The British International School Shanghai Puxi
Shanghai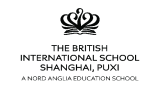 The British International School Shanghai, Puxi is looking for a Head of Shanghai Dutch School.
About the role
BISS Shanghai, Puxi will look to you to promote high expectations for their students, designing learning activities that are aligned to their school's Primary curriculum and creating a learning culture where there are no limits to what can be achieved. You will foster an environment of respect within the classroom, facilitating learning through questioning and discussion.
About you
Able to adapt quickly to their fast-paced international environment, you will possess a recognized teaching qualification (for example PABO) and considerable teaching experience. Committed and creative, you will be reflective on your own teaching and student outcomes, seeking out and implementing new ideas and innovative methods to raise the school's level of achievement.
Keen to collaborate and share your specialist expertise, you will be a fitting ambassador for the school. You will communicate with confidence across diverse audiences and situations, using your expertise to build strong relationships with parents and students. You will also be able to meet visa-related requirements for China.
Click here for a detailed job description.
Benefits
When you join an Nord Anglia Education school, you join a global community of 14 000 people working together to support our students' success. They offer you unsurpassed opportunities to innovate and develop best practice across your family, to access extensive professional development, and to gain exceptional experience and career development in their schools. At Nord Anglia, you will have opportunities to progress more, learn more and collaborate more.
They offer exceptional career and development opportunities that come with being part of their global organisation. Their online Nord Anglia University unites their team by harnessing the collective expertise of peers in an exchange of knowledge, ideas and best practice. We also provide extensive development through Nord Anglia University to ensure that their teachers don't just maintain their skills, they develop at the cutting edge of educational thinking.
Alongside great training and  a competitive package, you'll enjoy the chance to live and work in one of the world's most vibrant cities.
As a Nord Anglia Education teacher, you enjoy the following benefits:
A fast-paced, global experience so that you can progress on a global scale.
An enabling environment founded on creativity, challenge and collaboration.
A culture that is fair and consultative.
Unique opportunities to grow professionally and develop your career.
Selection Process
The closing date for applications is 15th May 2022, though we shall be conducting interviews on a rolling basis and reserve the right to make an appointment before the deadline. Due to global travel restrictions, all interviews will be conducted via MS Teams or online video calls. There will be three stages of interview, including a panel interview.
Those who apply should submit their CV and personal details in English with the covering letter written in Dutch.
Start Date: August 2022