School teacher (M / F) [Professeur des écoles (H/F)]
Lycée Français de Shanghai
Shanghai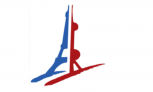 « Une Education d'excellence tournée vers le monde »
[original JD is in French - see attached]
The Lycée Français de Shanghai is an establishment which welcomes students from all nationalities, from the small section to the Terminale (from 3 to 18 years old).
Proud to offer several linguistic programs taught by an educational team which guarantees an excellent education for our students, the Lycée français de Shanghai is approved by the French Ministry of Education. It belongs to the AEFE network
(Agency for French Education Abroad) comprising 522 schools in 139 countries.
The school has more than 1,600 students on two campuses: Qingpu and Yangpu.
As part of a demanding and dynamic teaching system, we are recruiting school teachers for the start of the 2020 academic year.

The required profile is as follows:
• Holder of National Education or a diploma in Education / Teaching.
• Experienced (with previous experience abroad if possible),
• Ready to invest in a rapidly developing establishment and in collective projects,
• Comfortable in the use of conventional IT tools in the school environment (office pack, note management software, online text book, etc.),
• Skilled to work in a team or in pairs.
A level of fluent English is a plus in order to work in bilingual projects with an English-speaking team. Bilingual classroom experience would be appreciated.
Finally, the candidate must imperatively prove a minimum Bac + 3 (License level) and 2 years of experience on a similar function in France or abroad attested by a work certificate
(mandatory criteria for obtaining a work visa).
Type of contract: local contract including health insurance, local living allowance and schooling assistance.
International package according to eligibility: plane ticket, moving aid, accommodation allowance
Applications (CV and LM) should be sent during your application.
Please follow the link to apply now: https://recrutement.lyceeshanghai.com/
Location
(8621) 3976 0555
350 Gaoguang road, Qingpu District, 201702 Shanghai