Secondary English Teacher (Middle school)
Lycée Français de Shanghai
Shanghai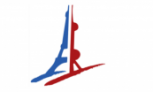 "An education of excellence opened onto the world." 
 
The Shanghai French School, Lycée Français de Shanghai, is a day-care school serving foreign students from 3 to 18 years old (kindergarten through high school). We are proud to provide several linguistic programs with multicultural teaching staff and high-quality education. Certified by the French Ministry of education, our school belongs to the world largest network of 522 schools across 139 countries delivering a single curriculum and an education of excellence recognized worldwide. It hosts more than 1,600 students on two campuses: one in Qingpu and one in Yangpu. In the French School of Shanghai, the curriculum is unique as it combines the French curriculum with elements of British and American curricula. At senior level students follow the American option of the French Baccalaureate. 
As substitute from the reopening to the end of the academic year and/or for a full-time job for the next school year, we are looking for enthusiastic and committed Native Secondary English Teachers (Middle school). 
 
The Role & Expectations: 
• To uphold the School's Vision, Mission and Core Values 
• To teach English in middle school 
• To have knowledge and experience of assessment (including using and creating tests) and differentiated instruction 
• To plan and teach dynamic, student-centred lessons 
• To have experience of MYP, KS3 (English) or equivalent. EAL experience will be beneficial 
• To understand, adopt the French Education system and have a willingness to work with students using English as a second language or English as a foreign language 
• To be able to work as part of a team and to be involved in the wider life of the school and extracurricular activities 
• To hold a bachelor's degree in English Language coupled with a teaching qualification or a bachelor's in Education specialising in English Language. 
 
Please note that you will be asked to provide a valid work certificate from your former employer along with a minimum of a 2 years work experience in order to obtain your work permit. 
 
Apply on : https://recrutement.lyceeshanghai.com/252_offre-emploi-school-year-2020---secondaryenglish-teachers.html 
or send a mail to louise.benoit@lyceeshanghai.com 
Location
(8621) 3976 0555
350 Gaoguang road, Qingpu District, 201702 Shanghai