Support Services Manager – Qingpu campus
Lycée Français de Shanghai
Shanghai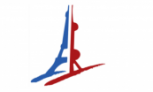 "An education of excellence opened onto the world."
The Shanghai French School, Lycée Français de Shanghai, is a day-care school serving foreign students from 3 to 18 years old (kindergarten through high school). We are proud to provide several linguistic programs with a multicultural teaching staff and a high-quality education. Certified by the French Ministry of education, our school belongs to the world largest network of 522 schools across 139 countries delivering a single curriculum and an education of excellence recognized worldwide. It hosts more than 1,600 students on two campuses: one in Qingpu and one in Yangpu. Lycée Français de Shanghai is looking for a Support Services Manager for its Qingpu campus.
PURPOSES OF THIS POSITION
Under the responsibility of the Director of Operations, the Support Services Manager works for Qingpu campus and closely with the teaching and management teams, his/her counterpart of the Yangpu campus and especially on a day-to-day basis with his/her counterpart of the DSS school with whom LFS shares the Qingpu Eurocampus premises. He/She defines and implements the proper management of the Support Services of the site and its providers, in order to guarantee an optimal level of security, maintenance, availability of infrastructures and services deployed on campus for all public (students, teachers and administrative staff, visitors). He/She manages his/her team on a day-to-day basis and carries out his/her missions in close collaboration with his/her DSS counterpart.
MISSION STATEMENT
Support Services
• Assure on his/her site the quality of the services provided, the compliance with contractual commitments, as well as the health, safety and quality standards for the services provided by subcontractors and assure the service of his/her team;
• Collaborate with DSS and on a day-to-day basis, manage and interface the various temporary subcontractors (for work) or permanent in-house subcontractors (facility management, school catering, transport, security, cleaning and hygiene, etc.);
• Maintain and renovate equipment and structures;
• Design and conduct regular audits of subcontractors and Key Performance Indicator (KPI); • Anticipate needs and assign projects and actions to various internal and external service providers;
• Prepare elements for Franco-German decision-making bodies;
• Act as the interlocutor of parents and lead the School Transportation and Cantee Committees,
• Take the initiative, with his counterpart in Yangpu, of the implementation of procedures in order to improve continually the service and structuring, in the context of the creation of a ''mirror campus''; Safety/security
• Responsible for emergency procedures common to Eurocampuses (fire evacuation, containment, etc.) and consular emergency procedures (PPMS);
• Actively participate in governmental actions (audits and trainings) in relation to authorities;
• Ensure continuous safety monitoring and manage emergencies (accidents, maintenance, sanitary emergencies) outside of business hours;
• Ensure the conformity of procedures and installations with government's rules (GB code, etc.);
• Act as one the main interlocutor of authorities (police, traffic police, firemen, FDA, sanitary services, etc.)
• Ensure the maintenance of safety equipments (extinguisher, chemical storage in laboratories with laboratory assistant, etc.)
Read the full JD in the attachment
To apply : https://recrutement.lyceeshanghai.com/283_offre-emploi-support-services-coordinator-qingpu.html
Or send a mail to louise.benoit@lyceeshanghai.com
Location
(8621) 3976 0555
350 Gaoguang road, Qingpu District, 201702 Shanghai