Trade & Investment Officer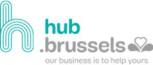 Welcome!
hub.brussels is the Brussels Business Support Agency. Brussels entrepreneurs contact us for help with their launch, development and internationalisation and foreign entrepreneurs for assistance with setting up and finding their feet in Brussels. hub.brussels intends to make the Brussels-Capital Region of Belgium the most attractive place in Europe to launch and grow a business.
Behind hub.brussels are almost 350 employees who, like you, are passionate about their job and want to support, encourage and drive forward bold and innovative projects.
The Brussels Capital Region of Belgium is a forward-looking, young and cosmopolitan Region driving by sustainability. Known to be global on a human scale, it attaches great importance to its role as a Smart City pioneer. Being an international business hub and decision-making center, it welcomes businesses with an entrepreneurial spirit.
There is no need to stress the fact that hub.brussels defends diversity in all its forms and does not practise any form of discrimination that could lead to applications being treated differently.
Your team
hub.brussels has an International Department consisting of colleagues based in Brussels and of an international network of offices around the world. In China, hub.brussels has got offices in Shanghai, Beijing (Invest) and Shenzhen. By accepting the role of Trade & Investment Officer in Shenzhen, you will individually assure hub.brussels' presence in Shenzhen while working day-to-day in close cooperation with the team based in Shanghai (3 people) and Beijing (1 person). You will be directly reporting to the hub.brussels Trade & Investment Commissioner in Shanghai.
The objective of your future team is simple: you will be promoting Brussels-based companies exporting to China and promoting Brussels as ideal gateway to the European market for Chinese companies, working closely with the extensive network of local partners.
Your missions
Your missions include:
Export Promotion. Provide advice and support to Brussels-based companies in their export ambitions. Support delegations.

Investment Promotion. Promote Brussels as ideal gateway to the European market. Carry out prospection: identify, contact and follow-up prospects. Support delegations. Preparing and delivering presentations.

Project management. Take the initiative to set up projects (conceptualization, planning, development, implementation, and follow-up). Organize activities (seminars, webinars, b2b matchmaking sessions, visits, missions, workshops and/or conferences,...). Identify, contact and brief partners, suppliers, participants,...

Research. Conduct research to stay up to date with the trends, as well as the latest developments in trade and investment. Conduct export and investment related research on a case-by-case basis.

Communications & Networking. Promote the image of Brussels. Enable and cultivate exchanges between Brussels and China both through online communications and offline activities. Cultivate relationships with local partners, and build an effective network with official, public and business stakeholders.

Office and operations support. Carry out tasks in order to ensure the smooth daily management of the hub.brussels China team including correspondence, logistics, agenda, translation, filing, accounting, and reporting.

The missions are carried out in collaboration with the Trade & Investment Commissioner of the Brussels-Capital Region.
Your profile
Exclusive Criteria
You have a university degree in international trade, business, economy, law, or international and government relations

You have working experience (1 year) in a distinct role in international companies, chambers of commerce or trade associations, or bilateral or multilateral international institutions, public or government organizations in a relevant field.

You live in Shenzhen before the signature of the employment contract
Desired Criteria
Excellent communication and writing skills in Mandarin and English. Proficiency in any official language of Belgium is a plus

An overseas academic or professional experience

Experience with trade and investment relations with China and Belgium or Brussels.

Relevant academic or professional experience in the field of sustainability.

Strong networking and presentation skills.

Strong organizational and problem-solving skills: proactive and hands-on attitude

You have good knowledge of basic IT infrastructure and other office technology. Strong computer skills (MS Office, Teams, Wechat, etc.).

Proven experience with teams and project management
The qualities close to our heart
 Continuous improvement: Openness of mind and flexibility towards changes, new challenges, transitions, and demands

Working autonomously: Feeling at ease faced with a situation of uncertainty while remaining focused on results and solutions

Customer-focused: Proficient cross organizational communication, cultural sensitivity, and partnership in interactions with others

Team spirit: Valuing the unique talents, ideas, and experiences of all employees

Strong ethical compass: Sharing a caring culture of respect and earning the respect of others through effective interpersonal skills, integrity, and authenticity

Ability to withstand stress: Able to manage multiple projects with attention to detail
Our offer
Full-time local contract with indefinite duration

A gross salary according to the scales of hub.brussels

A multicultural, creative, inspiring, and team-oriented work environment work environment

Possibility to grow your skills, professional experience, and network

Good work-life balance
How to apply?

As a reminder, to apply you must meet the exclusive criteria mentioned in 'Your profile'.
All good? Send your updated CV, your cover letter (with your motivation), and copies of letters of reference, work certificates and university diplomas (all in pdf format) to the email address mdebroyer@hub.brussels until and including 08/04/2023. Late applications or those submitted in any other manner will not be considered.
Location
Wu Yi Road 127, 200050 Shanghai, China