Unique Consulting - Competence Development Consultant
Unique Consulting
Shanghai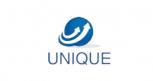 About us
We are UNIQUE, a boutique consultancy with dedicated focus on organizational-, personal- and process development. We support our customers to improve efficiency and effectivity within their organizations.
We add sustainable value via our integral approach of consulting, training, coaching and hands-on guiding of our customers through the entire change and improvement process in the focus areas of Executive Development, Strategy Development, Supplier Development, Lean Management, Warranty Management, Interim Management and Customized Solutions.
We believe personal contact and building lasting relationships when working with our (potential) clients is important. We like to think in challenges, not in problems and we are focused to offer solutions. We work in interdisciplinary teams and we believe in the strengths of each individual team member. We always look for ways to combine those strengths to create teams that fully support our customers demands.
About the position
As Competence Development Consultant you create and administers seminars for our clients, assesses training and development needs for organizations, helps individuals and groups develop skills and knowledge, creates training manuals, presents in-person seminars, monitors seminars for effectiveness. On a day to day basis you will manage a variety of work, which includes but not limited to
• Oversees seminars that include web-based seminars, printed manuals, group sessions, training videos, and more
• Determines training needs and requirements for an organization or group by meeting with managers, talking with employees, or administering surveys
• Modifies or creates course materials and training manuals to meet specific training needs
• Presents in-person and online seminars
• Schedules seminars, organizes information technology and other equipment, and manages course enrolment
• Monitors training programs and manuals to ensure that they are effective and up-to-date and makes updates as necessary
• Works with our clients to address learning issues, instruction problems, or new educational needs
• Manages costs for all programs, productions, and publications in order to report to organization executives regarding a return on investment
• Maintains understanding of new educational and training techniques and methods