Unique Consulting - Project Consultant
Unique Consulting
Shanghai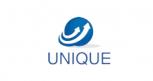 About us
We are UNIQUE, a boutique consultancy with dedicated focus on organizational-, personal- and process development. We support our customers to improve efficiency and effectivity within their organizations.
We add sustainable value via our integral approach of consulting, training, coaching and hands-on guiding of our customers through the entire change and improvement process in the focus areas of Executive Development, Strategy Development, Supplier Development, Lean Management, Warranty Management, Interim Management and Customized Solutions.
We believe personal contact and building lasting relationships when working with our (potential) clients is important. We like to think in challenges, not in problems and we are focused to offer solutions. We work in interdisciplinary teams and we believe in the strengths of each individual team member. We always look for ways to combine those strengths to create teams that fully support our customers demands.
About the position
As Project Consultant, you are responsible for the implementation, execution and completion of projects, while remaining aligned with strategy, commitments and goals of the organization.
On a day to day basis you will manage a variety of work, which includes but not limited to
• Communication with customers in China / Asia Pacific
• Visit customer on demand to understand customer issue and work out solutions
• Implement project scope, goals and deliverables as member of the project team
• Collaboration with customers product development, quality, purchasing or other departments for continuous improvement of customers processes and products
• Coordinate and support analysis of customer complaints
• Support evaluation of 8D reports
• Do root cause analysis and support corrective action implementation
• Coordinate and support APQP process of customer
• Track deliverables from customer for the project
• Support Lean Supplier Development
• Report to Senior Consultant on progress as well as problems and solutions
Please see attached for the detailed job description.