Management & Business Development Intern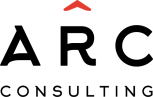 Are you looking for an internship at an international company to work with management consulting and business development? Would you feel passionate to support European and US companies to grow their business in Asia? Then you might be the person we are looking for! We are recruiting an intern to join our Beijing team. 
ARC Consulting is looking for a candidate: 
A top performer with a strong ability to take initiative
Strong learning capability and focus on details
Independent thinking
Great people skills
PPT & Excel skills
Fluent in English
Willingness to adapt and proven ability to learn in a fast-changing environment
The applicant should be in his or her final year of university, major in economics, business administration or international trade related fields are preferred. While academic results and experience are important, having the right drive and entrepreneurial spirit is crucial.      

The expected start date of the internship is flexible, with possible full-time extension. The position is based in Beijing.
About ARC Consulting
ARC Consulting is the most trusted and well-recognized partner and service provider for European and US companies doing business in Asia.
We are clearly specialized in bridging the business ecosystems of Western world and Asia. Our services cover market entry and growth, operational setup and reorganization, sourcing and supply chain, as well as cross-border M&A and financing. 
Please send your CV, academic transcript and cover letter to: stella.liao@arc-group.com.