Marketing and Branding Department Intern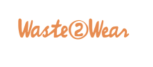 Job Title: Marketing and Branding Department Intern
Location: Changning District, Shanghai
Working Hours: Minimum of three days per week, at least three months, onsite only
100-120 RMB/day
Do you feel a call to action when you hear about the global plastic problem? Do you yearn to be part of an internationally diverse, collaborative team focused on pioneering sustainable change? Can you envision leveraging blockchain technology to combat green-washing, leading the way in transparent, eco-friendly business practices?
If these questions resonate with you, you might just be the change-maker we're seeking to join our journey at Waste2Wear.
As the trailblazer in manufacturing innovative products from recycled plastic, we take pride in transforming the textile world. We not only create fabrics and finished products for a global customer base (B2B), but we do so in a way that is entirely transparent and traceable, courtesy of our unique blockchain implementation.
Interested in learning more? Visit our website at www.waste2wear.com.
Job Responsibilities:
Brand Promotion: Assist in promoting the brand's presence in the Chinese market, collaborating with other departments to optimize efforts, and support promotional content.
Material Design: Support in designing and creating promotional materials according to project requirements, ensuring creative ideas are effectively implemented.
Internal Support: Maintain close communication with cross-departmental teams, providing material and content support to enhance the company's influence and recognition in the Chinese market.
Event Planning: Participate in pre-event planning and assist in event execution.
Other tasks assigned by the company and marketing Department.
Qualifications:
Background or internship experience in copywriting, design, digital, or related fields is preferred. Fluent in English is a plus.
Proficiency in Word, Excel. Bonus points for skills in Photoshop (PS) and Adobe Illustrator (AI).
Curious, enthusiastic about sustainable development and social impact.
Ability to handle multiple tasks efficiently and effectively, strong ability to handle multi-tasking and communicate effectively.
At Waste2Wear, you're not just joining a company, you're embarking on a mission to make a palpable difference in the world. If you are passionate about driving change and possess a knack for sales, we can't wait to welcome you to our team.
please submit your application by emailing: seven@waste2wear.com
岗位名称:市场品牌部(实习)
工作地点:上海长宁区
工作时间:三个月起,每周至少三天
工资:100-120 元
当你听到全球塑料问题时,你是否感受到行动的召唤?你是否渴望成为一个致力于引领可持续变革的国际化、协作的团队的一部分?你是否可以设想利用区块链技术对抗绿色 洗白,引领透明、环保的商业实践?
如果这些问题引起了你的共鸣,那么你可能就是我们在 Waste2Wear 寻找的那个改变者。
作为利用回收塑料制造创新产品的领军者,我们以改变纺织世界为傲。我们不仅为全球客户(B2B)创造面料和成品,我们独特的区块链可以以完全透明、可追溯的方式做到这一点。
了解更多:请访问我们的网站 www.waste2wear.com
岗位职责:
1、品牌宣发:全面协助品牌在中国市场需求的宣传,并与其他部门协同优化,协助拍
摄产品、宣传内容等;
2、物料设计:根据项目需求,协助宣传物料的设计创作,持续跟进将创意落地;
3、内部支持:跨部门保持紧密联系,为各项工作提供素材或内容支持,帮助公司更好
的提高在中国市场的影响力和认知;
4、活动策划:深度参与活动前期策划、协助活动执行。优化宣传投放;
5、公司及市场部交付的其他工作。
我们期望你:
1、具备文案、设计、digital 等专业背景或实习经历者优先;
2、熟练运用 word,excel;PS,AI 使用加分,流利英语优先考虑;
3、有好奇心、敏锐度,可持续发展和社会影响充满热情;
4、能够适应 multi-tasking,高效应对多项事务;
5、勤奋、细心,和沟通能力较强。
在 Waste2Wear,你加入的不仅仅是一家公司,你正在踏上一项在世界上产生切实变化的使命。如果你热衷于推动变革并具备销售才能,我们期待着欢迎你加入我们的团队。
简历请发送到:seven@waste2wear.com
Location
Changning District, Shanghai