Suncare R&D Expert
Horizon Consulting
Suzhou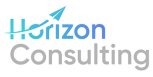 For our client, an international Cosmetics listed company, we are hiring a Suncare R&D Expert.
We are looking for a Chinese native, English speaker, candidate with a strong Suncare formulas experience, working in a Skincare R&D Laboratory as a Formulator with strong experience working with local Raw Material suppliers.

Master's degree in Chemistry or Chemical Engineering is preferred.

You will report to the Skincare R&D Director, Chinese leader.

You will be based in Suzhou, working in Skincare team with around 20 peers.
Please contact on WeChat "139I17807206" or 13917807206 or shirley.ni@horizon-clt.com  .