Belgian Consulate welcomes Belgian Students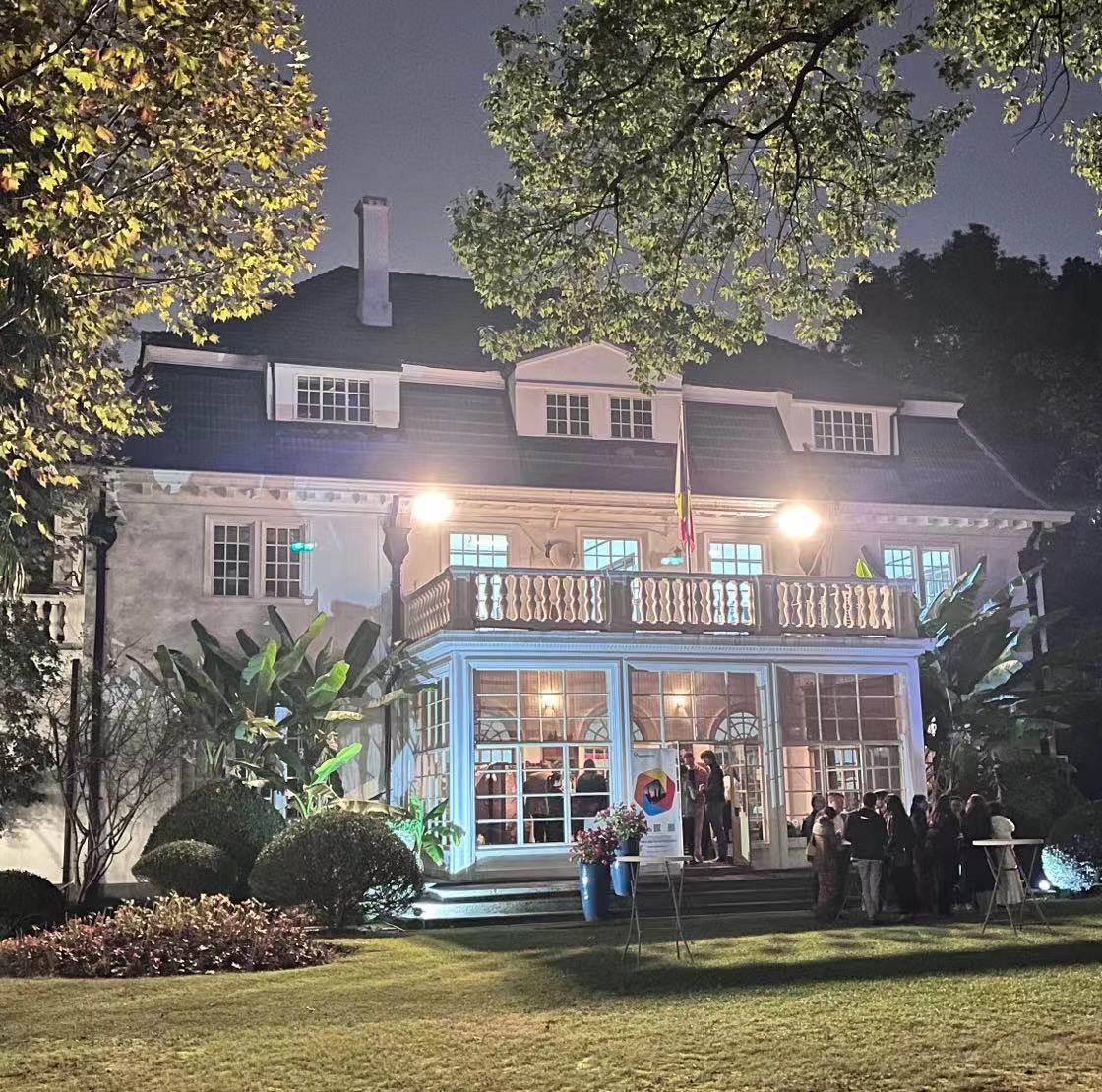 Yesterday, the Chamber welcomed more than 30 Belgian students and 10 Benelux professionals to the Consulate General of Belgium in Shanghai. 
In order to support Belgian students in Shanghai, the Benelux Chamber of Commerce organized an exciting Meet & Greet event at the Belgian Consulate in Shanghai. Belgian students in Shanghai were invited to connect with our dedicated consular staff representing the three regions of Belgium and gain insights into the essential functions of the consulate. This unique occasion took place in the enchanting veranda of the consulate, creating an ambiance that beautifully blends Belgian and Chinese aesthetics. While fostering meaningful connections, students discovered the vital services provided by the consulate.
The Consul Café event was opened by a speech by Mr. Frédéric van Kerrebroeck, the Consul of Economic Affairs, and by Philippe Snel, Legal Representative of the Chamber and Managing Director at DaWo law firm. Frédéric explained the different roles within the Consulate and how they operate on a daily basis. Philippe touched upon the opportunities that China presents for young professionals. They provided a warm welcome to the students and opened the door for support and new experiences.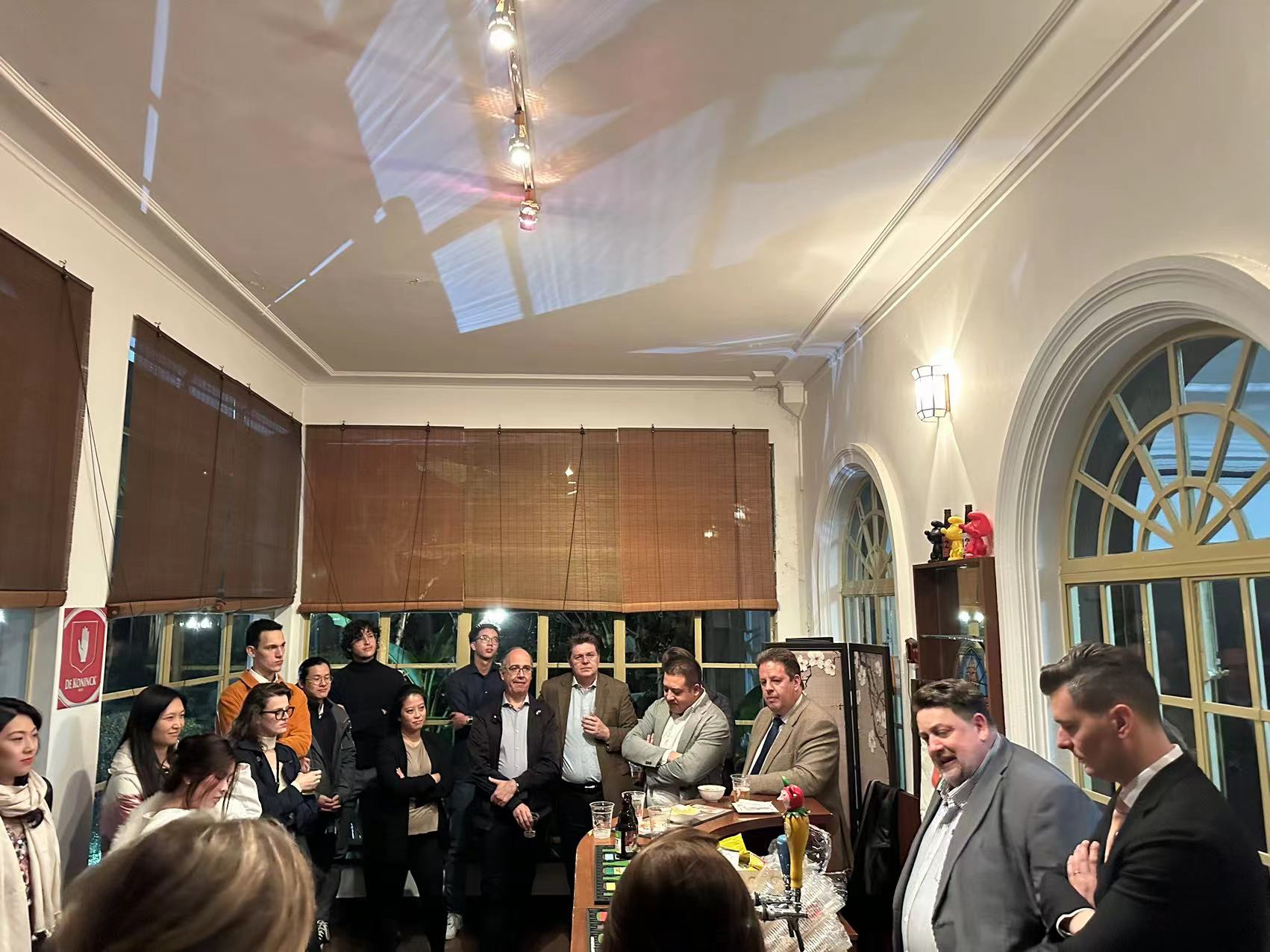 The Consul Café presented an invaluable opportunity for Belgium students to meet each other and make new connections in Shanghai. The incorporation of Duvel Moortgat's sponsorship added a delightful touch, offering attendees the chance to savor authentic Belgian brews while indulging in conversations and forging meaningful connections. This event not only showcased Belgian hospitality but also provided invaluable insights into the vital services rendered by the consulate, empowering students with knowledge and support. It exemplified how cultural immersion, networking, and informative sessions can harmoniously intersect, leaving a lasting impact on all who attended.