Congratulations to the Best of BenCham Awards winners of 2017!!

The Best of BenCham Award of 2017 has been handed out! The iconic ceremony took place on November 23rd at the Andaz Xintiandi Hotel and was attended by 220 guests from our community. The award ceremony was also witnessed by the Consul Generals of the Kingdom of Belgium, the Kingdom of the Netherlands and the Grand Duchy of Luxembourg.
The ceremony started with our first award of the evening for Personality of the Year. This year Mr. Mark Greeven has been presented with this award. He is a Chinese speaking Dutch professor of Innovation and Entrepreneurship at Zhejiang University (Hangzhou, China), Director for the MBA Global Entrepreneurship Program, research fellow at China's National Institute for Innovation Management and Center for Global R&D and Innovation (GLORAD).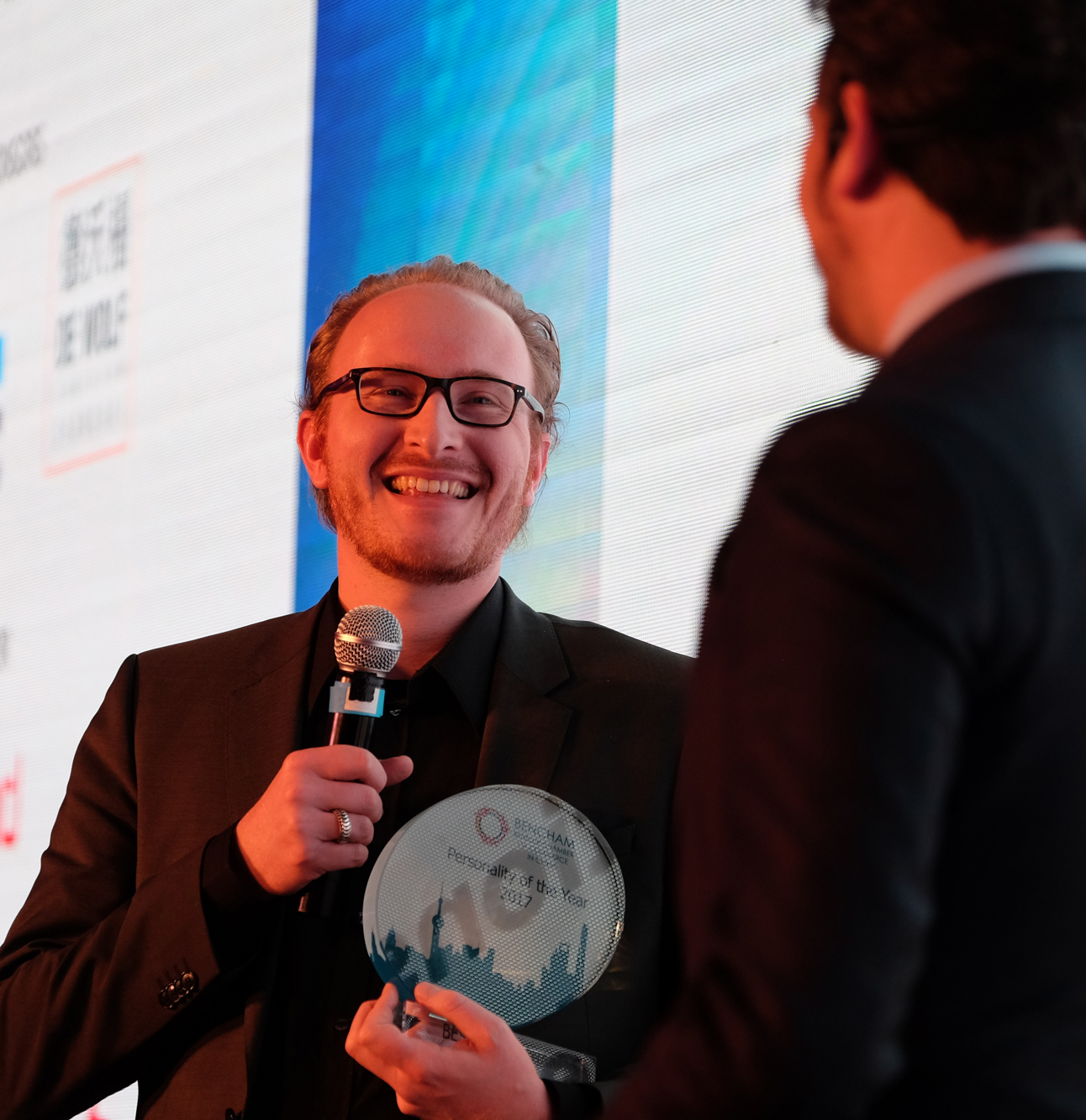 Mr. Mark Greeven – Personality of the Year 2017
Afterwards it was time for the three finalists to present their pitches to woo the audience for the KBC Best Company Award. The audience participated in a live-voting session where the results were added up with the pre-voting results. UCB won the KBC Best Company Award with a very convincing 40% of the voting result. The audience was moved by their story about how they influence the lives of many people with their contributions to the health industry. GONVVAMA claimed their second place with 30% and Novosana finished in third with 25%.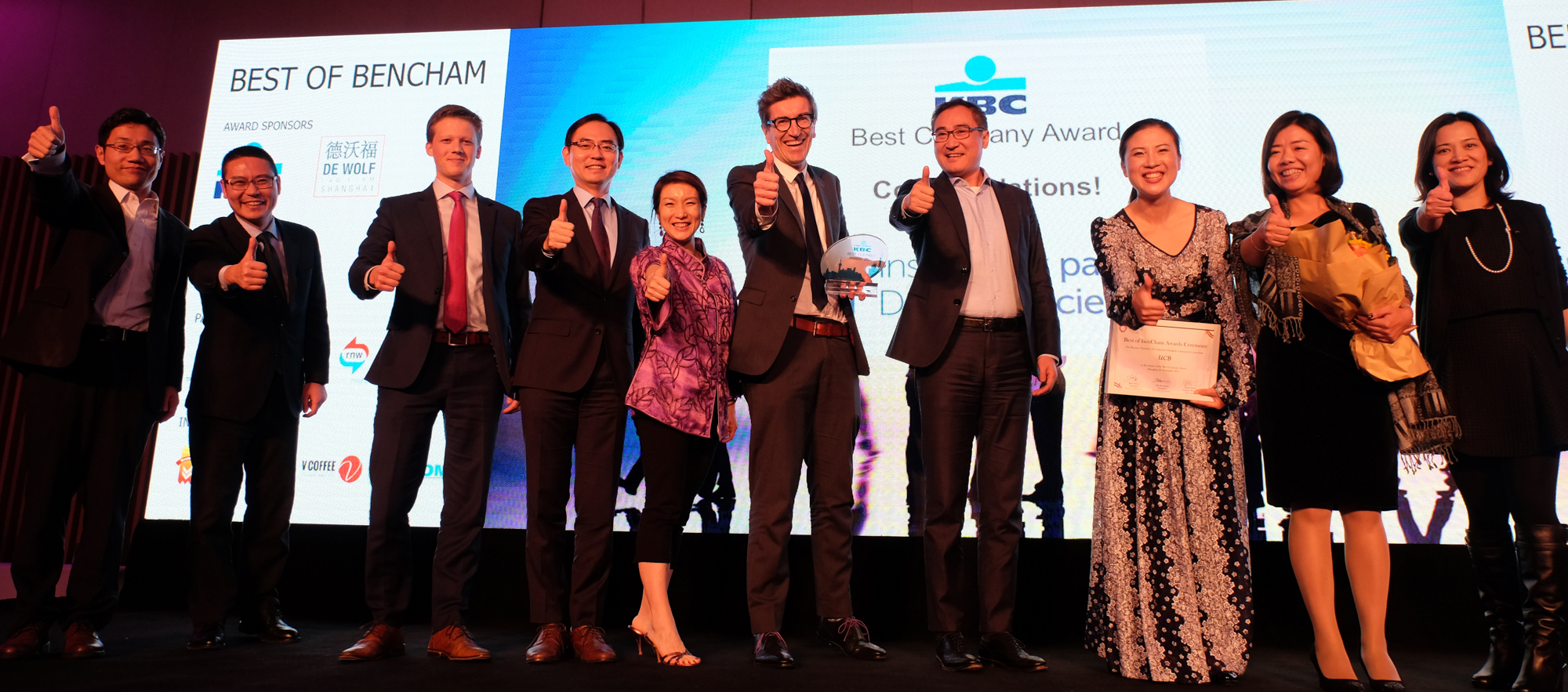 KBC Best Company Award 2017
The last award of the night was the De Wolf Best Team Award. Each finalist had the opportunity to present their team to the audience why they should win the award. Moore Stephens blew the audience away with their movie and inspiring presentation expressing the beauty of numbers. They took home the award with a final voting result of 46%. Hutong School followed in second with 33% of the votes and Vitalo convinced 21% of all the voters with their pitch.

De Wolf Best Team Award 2017
A big congratulations to the winners and finalists of the awards for their performances!
We would like to thank all our guests for attending Best of BenCham 2017 and of course our sponsors, partners and in-kind sponsors for their contributions! We hope you will join us again next year!