DaWo Law Firm speaks with Prof. Xu Bo with Decarbonization and Shanghai
By the end of last month, DaWo was very happy to reconnect with Professor Xu Bo, a longtime friend of DaWo Law Firm. Professor Xu is a Paris-based Chinese scholar and a former diplomat. He teaches at the China-Europe International Business School (CEIBS) but is also a proud Shanghai native. He took some time in his busy schedule to share some thoughts about the CEIBS China-Europe Forum on Decarbonization, which took place in early September, as well as on the Shanghai's past and future. Professor Xu also discussed his latest book.
The transcription of the interview can be found below and the video interview can be found here.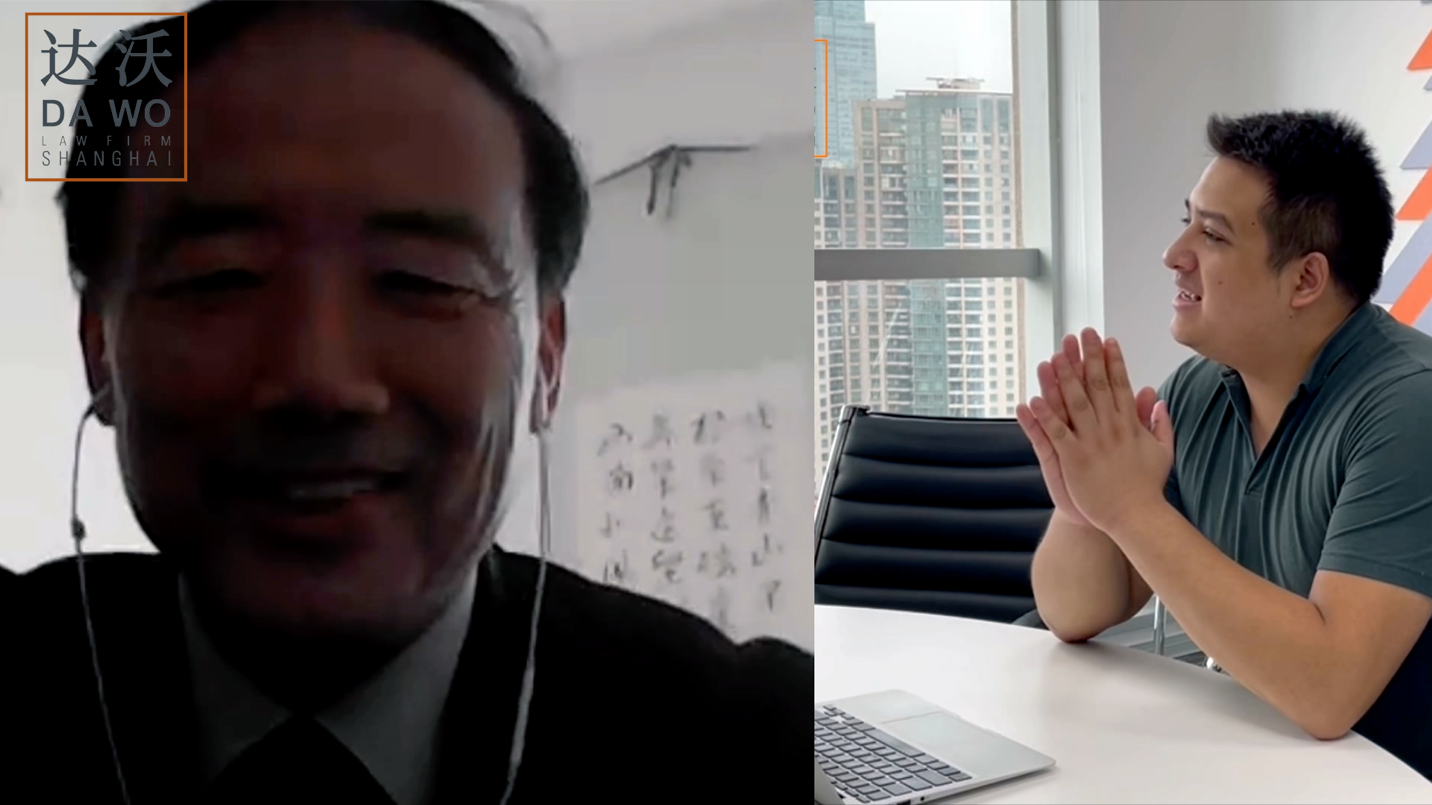 1. Could you tell us more about CEIBS and the Europe China forum on decarbonization to be held in Brussels on Sept 7?
The China Europe Forum is organized annually by CEIBS since 2012 in London, Paris, Brussels, Munich and Zurich. Because of the Covid 19 the forum could not be held in the past years or at least which in a face-to-face way. The 8th edition of Forum will be the very first one to be held in Brussels, just around the corner from the EU headquarters on 7th September 2022. It is a joint organization with our partners of the EU-China Business Association and the theme of the forum is China-Europe Cooperation on Decarbonization.
We are very happy to have the M. Wang Hongjian, the Charge d'Affaire of China to the EU, M. Pascal Lamy, a prominent European figure and former head of WTO and numerous leading Chinese and Europeans academia, business representatives and other leaders, who have agreed to share their thoughts and insights on how to strengthen the cooperation between China and Europe in this field.
2. China has set relatively ambitious goals for itself when it comes to decarbonization of its economy (carbon peak in 2030 an neutrality in 2060); how do you see that these goals may form an interesting opportunity for European businesses involved in green and renewable technology?
The Chinese government has indeed announced this very ambitious goal to reach the carbon peak in 2030 and the neutrality in 2060. The recent global heat wave, which also affected quite a number of Chinese cities where the temperature reached well above 40-degrees Celsius and the water shortages in China as well as in Europe, the consensus around the urgency of the decarbonization objectives to slow down global warning has become evident to almost every human being. Both China and Europe, as two of the biggest economies in the world, have committed to take the necessary measures to decarbonize their economies as one of the urgent priorities.
We believe, Europe has quite number of advanced technologies in this field, China is a huge market, also has lot of advanced technology in numerous sectors such as in renewables resource utilization, energy storage, electric vehicles, wind power and photovoltaic power generation. As such the cooperation between two sides must inspire the future. It is estimated that in the next 30 years, the scale of China's decarbonization investment will exceed one trillion yuan. To successfully develop this huge market European participation is necessary. We strongly believe, China and EU should work together, this is not only for the sake of their bilateral interests, but also to lead way towards the carbon neutrality goal of the entire world economy.
3. In most recent book published in French "Au commencement était Shanghai - Editions Sydney Laurent" you reflect on the evolution of your native city of Shanghai in a deeply personal dialogue with your 90 years old mother who still lives in the city and whom you haven't been able to visit for the past three years due to the COVID travel restrictions; are you at all concerned that the international image of Shanghai may be durably affected by the COVID measures and how do you view the further development of your home city in the years to come?
Indeed, I have published a book about Shanghai in French a few months ago. On the one hand, it was a way for me to show my gratitude to my mother for giving me the life and for having raised me in the hardship of my childhood. On the other hand, I wanted draw a picture of this half century metaphor of Shanghai, to praise the spirit of resilience of the Shanghainese. My book was written in 2021, when I was under lock-down in France because the Covid. In some ways it was also therapeutic for me to write a book as a way to keep me calm as well as to understand better the meaning of the life.
Obviously I am very saddened by the lock-down that have rocked my hometown last spring. I am also concerned indeed that it will affect the image of the city internationally. Having said that, as I have written in my book, Shanghai has suffered quite a number of times during its long history but the city has always proven its resilience and fought back. The unbeatable spirit of Shanghai is something deeply rooted in the genes of this city. One of the purposes of this China Europe forum is to let the European public know that Shanghai is still a very attractive city and still is the Chinese economical capital. Everything is still possible and opportunities still abound in Shanghai and in China in general. I do hope this forum can serve as a window for our European friends to better understand the situation in Shanghai and China, and to seize the opportunities for cooperation in decarbonization as well as in many other fields.