Foreign Invested Enterprises in China: Listing and Financing Policies
After foreign enterprises establish their subsidiaries in China (foreign invested en-terprises, the "FIEs"), such FIEs often find it difficult to obtain financing support from overseas finance institutions due to the foreign exchange control and loan restrictions. Therefore, financing directly within China is crucial. For some medium-sized enterprises and start-ups, when their business expands or grows to a particular size, going public may be a viable financing option to take into account. In practice, some FIEs have suc-cessfully listed and financed in China's stock market, such as Beijing WKW Automotive Parts Co., Ltd.  , Xiamen Cankun Industrial Co., Ltd.  , AA Industrial Belting (Shanghai) Co., Ltd.  , NBTM New Materials Group Co., Ltd.  . FIEs listed after the promulgation of the Foreign Investment Law of the People's Republic of China (the "Foreign Investment Law") include Zelgen Biopharmaceuticals , APsystems , etc.
​​​​​​
There are many benefits for the FIEs to seek listing in China, including:
Rationalizing its investment scale and accomplishing investment objectives with the help of local capital; 
More quickly and efficiently expanding its Chinese market by cooperation with oth-er strategic investors in China;
Easier, almost no more restraints, participating in bidding activities and wining more business opportunities;
Better enforcing compliance program by utilizing larger budget for compliance and adhering to stricter compliance-related rules of a listed company, thereby effectively reducing the probability of internal corruption;
Easier and more smoothly implementing share incentives to managers and key employees, which could reduce personnel cost, increase team cohesion and stabil-ity, and decrease the risk of commercial secret leakage;
Yielding huge gains by cashing out reduced shares in capital markets after a suc-cessful listing;
Rapid appreciation of "shareholder equity" of parent company, and therefore e.g., easier for parent company to obtain the trust and support from international banks so as to obtain the loans after consolidation of the financial statements of the parent company and the listed company under its control.
It is noteworthy that the status of the overseas parent company as a private enter-prise as well as its rights or obligations under the laws of its place of registration will remain unchanged after the listing of its subsidiary (i.e., the listed company) in China.
China is committed to creating an environment that is more favorable for foreign in-vestment and giving national treatment to FIEs with respect to grant of license or permit, government procurement, standard-setting, "Made in China 2025" policy, technology projects, registration, etc. In accordance with Article 4 of the Foreign Investment Law, the State will give national treatment to foreign investments outside the negative list.
It should be noted that Chinese government is making an effort to encourage and support the listing and financing of FIEs in China. Article 17 of Foreign Investment Law states that FIEs may raise funds by means of public offering of shares, corporate bonds or other securities. In accordance with the Notice on Promulgation of the Several Poli-cies and Measures for Expanding the Increment, Stabilizing the Stock and Improving Quality of Foreign Investment with Emphasis on Manufacturing Sector jointly promul-gated by the National Development and Reform Commission, Ministry of Commerce, Ministry of Industry and Information Technology, Ministry of Natural Resources, Ministry of Ecology and Environment and Ministry of Transport on 13 October 2022, qualified FIEs are encouraged to raise funds by listing on the Main Board, the Technology and Innovation Board, the Growth Enterprise Board and Beijing Stock Exchange, and listing on the Basic and Innovative Tiers of the National Equities Exchange and Quotations ("NEEQ", an Over-the-Counter Stock Market, also known as the New Third Board) and issuing corporate credit bonds. Such positive policies provide an opportunity to the FIEs of European enterprises with leading advantage in manufacture industry. Supporting FIEs of European enterprise to develop their business in China and making full use of their advantages in manufacturing are in line with the Chinese government's policy di-rection to promote the development of the manufacturing industry. Additionally, FIEs of European enterprises typically have a good reputation for adhering to legal require-ments in the areas of taxation, labor and employment, environment protection when conducting business activities in China, which is also an advantage compared to some local enterprises. As a result, they will receive great attention and favor from the Chi-nese investing institutions, especially from the private equity funds or venture capital institutions.
In addition to the above-mentioned special policy preferences for FIEs, in fact, in recent years, China's capital market has also undergone many systemic changes, in-cluding the much-watched registration system reform, the establishment of the Tech-nology and Innovation Board, the establishment of the Beijing Stock Exchange as well as the connection function between the NEEQ and other Boards, etc., which have fur-ther optimized the listing threshold and conditions, and created more possibilities for companies (be it FIEs or other types of companies) to list in China. For FIEs which are active in China with financing needs, it is undoubtedly a good opportunity. We will elaborate such change and provide an overview in our next article.

ZHONG Yuan | Senior Associate  钟橼 | 资深律师
+86 21 5010 7508
zhong.yuan@shaohe-lawfirm.com
‒ Complex Disputes  争议解决
‒ Commercial & Distribution Law, Product Liability/Product Compliance  贸易和经销法、产品责任/产品合规
Languages: Chinese, English, German  语言:中文、英文、德文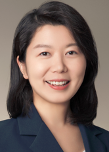 QIN Chun | Senior Associate   秦春 | 资深律师
+86 21 5010 6593
qin.chun@shaohe-lawfirm.com
‒ Corporate/M&A 公司法和并购
‒ PE/VC 私募股权投融资
‒ Capital Market  资本市场
Languages: Chinese, English, German   语言:中文、英文、德文

SHAO Wanlei | Partner  邵万雷 | 合伙人
+86 21 5010 6599
shao.wanlei@shaohe-lawfirm.com
‒ Capital Markets, Banking & Finance  资本市场法、银行和金融
‒ Corporate/M&A  公司法和并购
Languages: Chinese, English, German 语言:中文、英文、德文