"Integrating East and West - AI has come!" - The 2023 3rd EHS Sustainability Forum!

A word by the ECUST EHS Forum Organizing Committee: 
"Time flies, and it is already time for the 3rd EHS Sustainability Forum. In the past year, we have experienced the most profound changes in the post-epidemic era and witnessed breakthroughs in the field of AI. Opportunities and challenges exist side by side, and in this special period, we invite EHS colleagues and alumni to participate in this year's EHS Forum.
The 3rd EHS Sustainability Forum will be held in the beautiful East China University of Science and Technology. We welcome all EHS colleagues to come and have a gathering at ECUST, and all alumni to visit our campus, where we look forward to establishing closer ties and sharing, learning, and exchanging with each other.
The theme of this year's EHS Forum is "Integrating East and West, AI has come", which will focus on the cultural differences in EHS management between China and the West, share the experiences and insights of colleagues and alumni, and discuss the issues of policy orientation, differences in the accountability system, and confidentiality matters in order to better understand the development trend of EHS management in different countries and regions.
In addition, we will also talk about the challenges that new technologies (breakthroughs in AI, etc.) bring to EHS. Today's world is rapidly evolving and new technologies are emerging, bringing higher demands on EHS management. We will discuss how to utilize these new technologies to better advance EHS management.
We are looking forward to your coming and writing a new chapter of the EHS Sustainability Forum together. Thank you for your support and attention to this forum!"

ECUST EHS Forum Organizing Committee
Date: August 21, 2023
Forum Information
Date & Time: September 15, 2023
Venue: East China University of Science and Technology, Yifu Building Lecture Hall (open online and offline simultaneously)
Address: No.130 Meilong Road, Shanghai
Forum Key Topics
A scientific management system's construction and effective operation is the key to cracking the current production safety problems.

Comprehensively fulfill the responsibilities of government-led, enterprise-led, and social participation in ecological and environmental governance in accordance with the requirements of the Central Environmental Protection Inspection.

Domestic and Foreign Regional Integration Environmental Management Policies and Integration of Yangtze River Delta Standards

How Digital Transformation Enables Integrated EHS Management

Differences in EHS Performance Indicator Systems between Chinese and Western Companies

German experience in the management of hazardous chemicals, dangerous goods, and hazardous waste

The joys and pains of industrial Internet applications in safety production

EHS Integration for M&A Projects

Optimization of alarm management in the region

AI Big Models in the Chemical Industry
Introduction of Key Note Speakers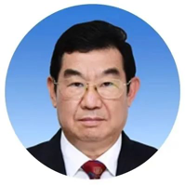 Mr. Wang Haoshui, former member of the party group and chief engineer of the Ministry of Emergency Management; senior engineer; deputy secretary of the party committee of the China Occupational Health Association.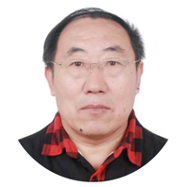 Mr. Zhang Zhimin, Deputy Director Inspector and Researcher, Environmental Emergency and Accident Investigation Center, former Ministry of Environmental Protection.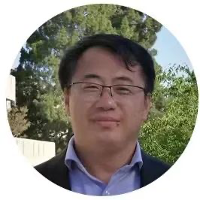 Mr. Xiu Guangli, Professor, Secretary of the Party Committee, School of Resources and Environmental Engineering, East China University of Science and Technology. 

Mr. Yin Tanning, Manager of Industry Product Department, Shanghai In-Road Information Technology Co.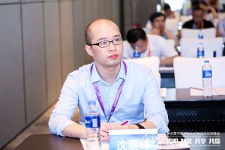 Mr. Chenfeng Shen. Registered German Safety Commissioner for ADR for Road Transportation of Dangerous Goods and RID for Rail Transportation, Engaged in dangerous goods transportation and hazardous chemicals compliance consultation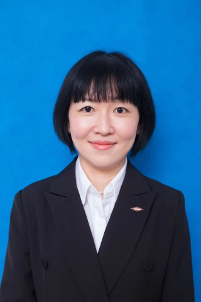 Ms. Zheng Wei, Safety Director, Dow Chemical (Zhangjiagang) Co.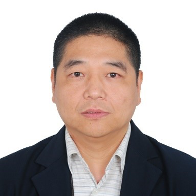 Mr. Li Shuangcheng, Vice Chairman of AICM (International Association of Chemical Manufacturers) Responsible Care Committee and the head of Responsible Care Process Safety Committee of China Petroleum and Chemical Industry Federation (CPCIF). The first batch of registered safety engineers in the People's Republic of China, also a Certified Safety Professional (CSP) and Certified Institute Hygienist (CIH) in the United States.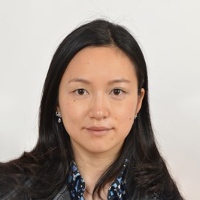 Ms. Yu Yan, SHE Integration and Competence Development Manager, DSM-Finmeyer China.

Ms. Gary Gao, the Director of Health, Safety, Environment and Security for Norelion Chemicals, Asia Pacific.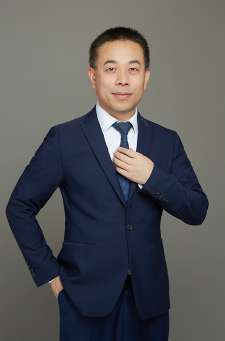 Huang Keren, Industry Solution Specialist, Tencent Cloud Resources.
Registration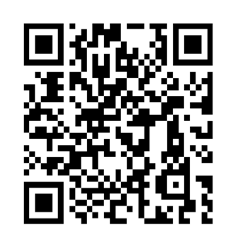 Deadline: Two days before the start of the Forum. Participation is subject to a confirmation e-mail from the Organizing Committee
Organizer
East China University of Science and Technology Alumni Association
contractor
East China University of Science and Technology EHS Alumni Association
co-organizer
Shanghai In-Road Information Technology Co.
Organizers
The East China University of Science and Technology EHS Alumni Association (ECUST EHS Alumni Association) is a non-profit organization formed voluntarily by the graduates of the East China University of Science and Technology (ECUST) who are engaged in environmental health and safety (EHS) work.
This forum aims to establish a platform for annual communication in China's EHS industry, share the latest concepts and technologies in the development of the EHS industry, lead the development of China's EHS personnel, make sustained efforts for the promotion of the social value of EHS, and contribute to coping with scientific and technological risks in the evolution of industrial civilization.
Shanghai In-Road Information Technology Co., Ltd. was jointly founded by senior chemical research scholars, chemical plant operation experts and IT elites. We focus on providing the state-of-the-art, practical, and easy-to-use digital software systems and solutions for the chemical industry.
We have served 300+ chemical companies, including the global chemical giant - BASF, China's leading chemical company Wanhua Chemical, and other listed companies and industry benchmark companies. Covering petrochemicals, coal chemicals, fine chemicals, pharmaceutical chemicals, chip materials and other sub-sectors.
We are committed to becoming the most trusted partner of chemical companies, helping traditional industries upgrade digitally with new technological innovations, and contributing to a safer, more environmentally friendly, efficient, and intelligent chemical industry.
The Company attaches great importance to independent research and development, has been granted more than 30 software copyrights, passed the high-tech enterprise certification, and acted as the first council unit of the Shanghai Intelligent Manufacturing Industry Association, and partner of Huawei Cloud and Alibaba Cloud Chemical Industry Solution.