What is happening with China's EV market and its Exports to Europe?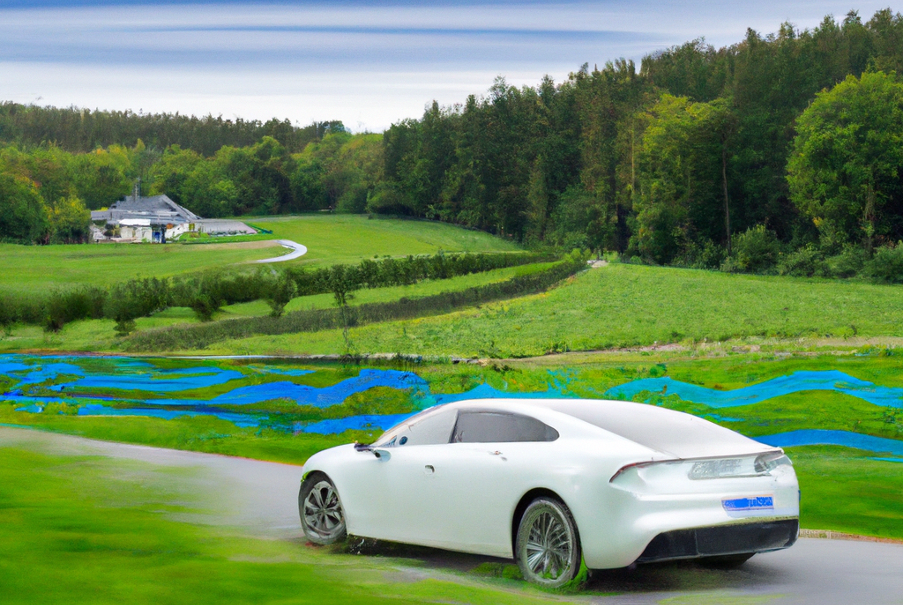 As many in the Benelux community are aware of, the European Commission began investigating on Wednesday whether to set punitive tariffs to protect its producers from imports of cheaper Chinese electric vehicles. According to the Commission, these Chinese brands benefit from state subsidies. In this article, we look at the numbers and facts, and most importantly: what to expect.
Expanding Exports to Europe and Market Growth
One of the primary motivations behind Chinese EV manufacturers' expansion into the European market is the slowing demand for electric vehicles within China, which has exacerbated overcapacity issues. Experts, including Bill Russo, the CEO of Shanghai-based advisory firm Automobility, estimate that China currently has an excess auto production capacity of approximately 10 million vehicles annually, which is roughly equivalent to two-thirds of North America's total output in 2022. Europe has emerged as a crucial export destination for Chinese auto brands due to the European Union's stringent emissions regulations and relatively favorable trade relations with Beijing, particularly when compared to the rising tensions between China and the United States.
This shift is reflected in the substantial increase in Chinese new energy vehicle shipments to the EU, with a remarkable 112% year-on-year growth in the first seven months of 2023 and a staggering 361% increase since 2021. According to customs data, China's share of the European EV market has surged to 8% and is projected to reach 15% by 2025. Some of our members in the logistics industry have confirmed this trend as well.
Price Competitiveness of China-Made Evs
One of the key advantages of Chinese-made EVs is their cost competitiveness. China's ability to produce EVs at a significantly lower cost than elsewhere can be attributed to a decade-old industry promotion policy implemented by Beijing. This policy has incentivized and subsidized the EV sector, enabling China to become the world's largest EV market and dominate the global EV supply chain, including raw materials.
According to the European Commission, EVs manufactured in China are typically priced approximately 20% lower than their European-made counterparts. This price competitiveness has also led to the emergence of industry giants like CATL and BYD, with the latter surpassing Volkswagen as China's best-selling car brand in recent years. China's cost and supply chain advantages have attracted foreign companies, including Tesla, Renault, and BMW, to establish manufacturing operations within China.
EU's Investigation Target and Scope
The European Union's anti-subsidy investigation primarily targets battery-powered cars from China, but it also encompasses non-Chinese manufacturers operating in China. Tesla, a prominent U.S. automaker, holds a significant share of China's EV exports, accounting for approximately 40% of these exports between January and April, according to the Center for Strategic and International Studies. Notable Chinese brands exported to Europe include Geely's Volvo and state-owned automaker SAIC's MG. Other Chinese companies like BYD, Nio, and Xpeng have also begun expanding their presence in European countries, including the Netherlands and Denmark.
Subsidies and Support in China
Chinese state subsidies for electric and hybrid vehicles have been substantial, totaling an estimated $57 billion between 2016 and 2022. These subsidies have evolved over time, with some focused on spurring consumer purchases, while others aim to support manufacturers. In June, China unveiled a comprehensive package of tax breaks worth $72 billion over four years to boost EV and green car sales. Additionally, many local authorities continue to offer various incentives, including aid, tax rebates, and consumer subsidies, to attract investment and promote the EV industry, especially in light of the country's economic slowdown.
The EU's investigation encompasses a wide range of potential "unfair" subsidies, including those related to raw materials, batteries, preferential lending, and the provision of land.
So, What's to Follow?
In summary, the European Commission's investigation into Chinese EV exports highlights the complex dynamics between China and the EU in the rapidly evolving electric vehicle market. The outcomes of this investigation will undoubtedly have significant implications for both Chinese and European automakers, as well as the broader global automotive industry. Given the fact that sustainability and green energy stay a hot topic in the foreseeable future, it seems unlikely that incentives for producing more-sustainable ways of transportation will disappear anytime soon, anywhere in the world. However, if a JV could be established between Chinese and European manufacturers on European soil to serve the European market in terms of EV's, this could have positive implications to the EU-China relationship and its' citizens.
Sources: The Economist, Financial Times, Bloomberg, Reuters.


Image: DALL-E Generative AI