Seasons Greetings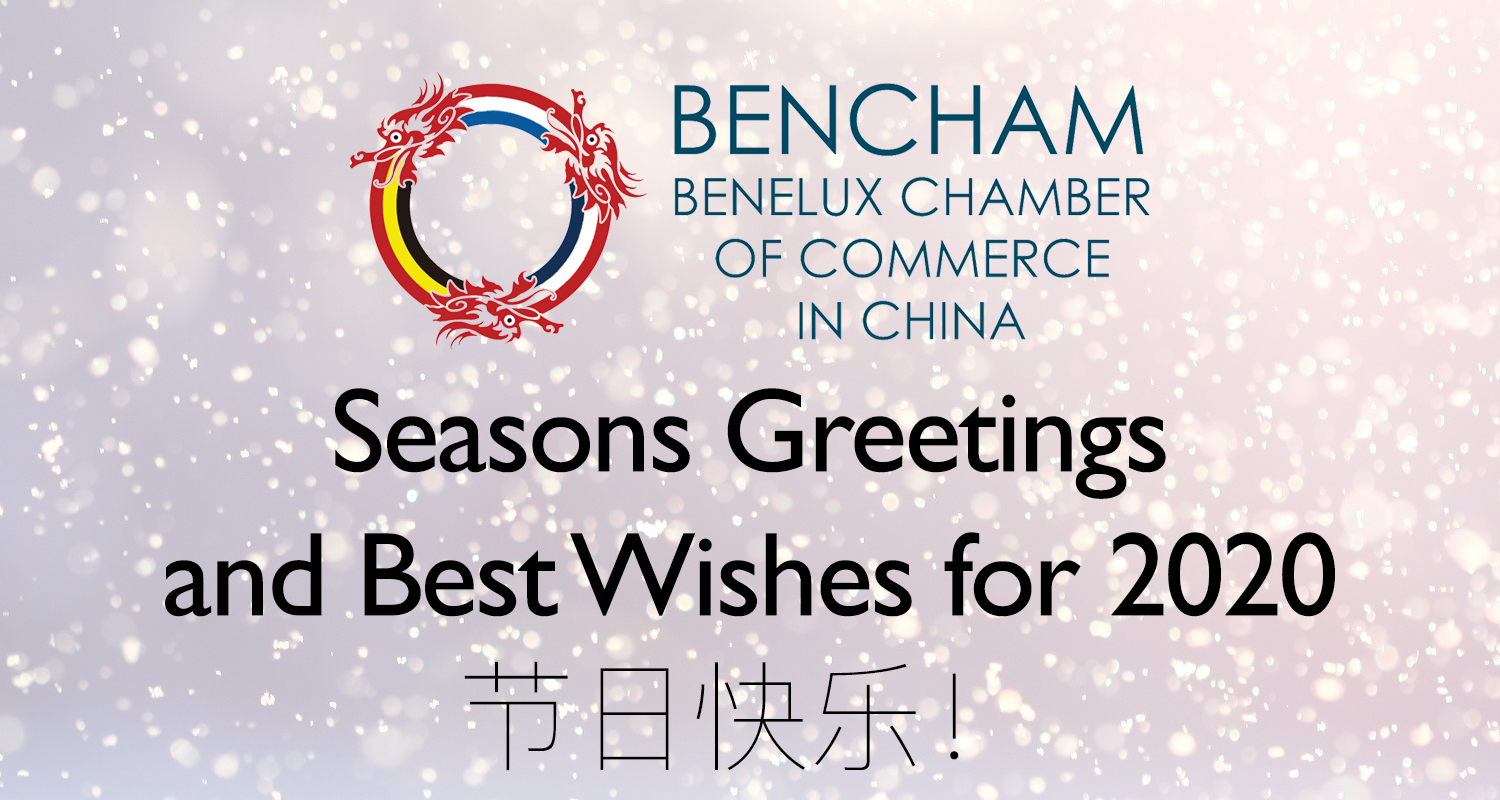 As 2019 comes to an end, we welcome 2020! This year has again been an eventful year at BenCham! And we are getting recharged to make the coming year equally memorable.
We opened the year together with VLIS and NVS with "Benelux on Ice" underneath the Pearl Tower. We looked at WeChat, Intellectual Property Rights, Procurement issues, the role of Development Zones, the Economic Outlook of China, Sustainable Workplaces, Cross-border E-Commerce, AI and IoT in the manufacturing industry, and many more topics during our seminars and conferences.
With the Grand Duchy of Luxembourg, we opened the CIIE with an engaging panel discussion. We had the honor of welcoming HRH Princess Astrid and other guests from the Benelux and China at the lively Best of BenCham Awards Ceremony in November. With the Dutch Consulate we hosted an event on female entrepreneurship and leadership.
The Succeed and Lead Guide for new businesses entering China was updated and published. Together with UBI and SORSA we looked at how environmental business conduct is developing in China – one example of our aim to bridge Chinese and Benelux businesses.
For 2020, our focus on providing opportunities to connect, learn, and share will continue, while we tighten and further develop our 关系 (relationships) with our Chinese partners. We look forward to continuing working with you – as a member, partner, sponsor, or friend of BenCham.
We wish you a joyful holiday season!
Karel Eloot                                  Bas Kreukniet                        Cecilia Vermeulen
Chairman                                    President                                General Manager
BenCham Shanghai                 BenCham Shanghai              BenCham Shanghai