KICK-OFF OF THE BEST OF BENELUX 2023
Benelux Chamber of Commerce East China | Shanghai is proud to present the 9th edition of the Best of Benelux Chamber Award Dinner!
After a few years without the awards, they are back! The Best of Benelux will take place on Thursday, April 20, 2023. This event is a great opportunity for your company to be recognized for its outstanding performances and achievements in two award categories!
The KBC Best Company Award acknowledges outstanding companies which have shown that they have achieved outstanding performances in their industry.
The DaWo Best Team Award recognizes a team which has accomplished outstanding achievements through distinctive teamwork.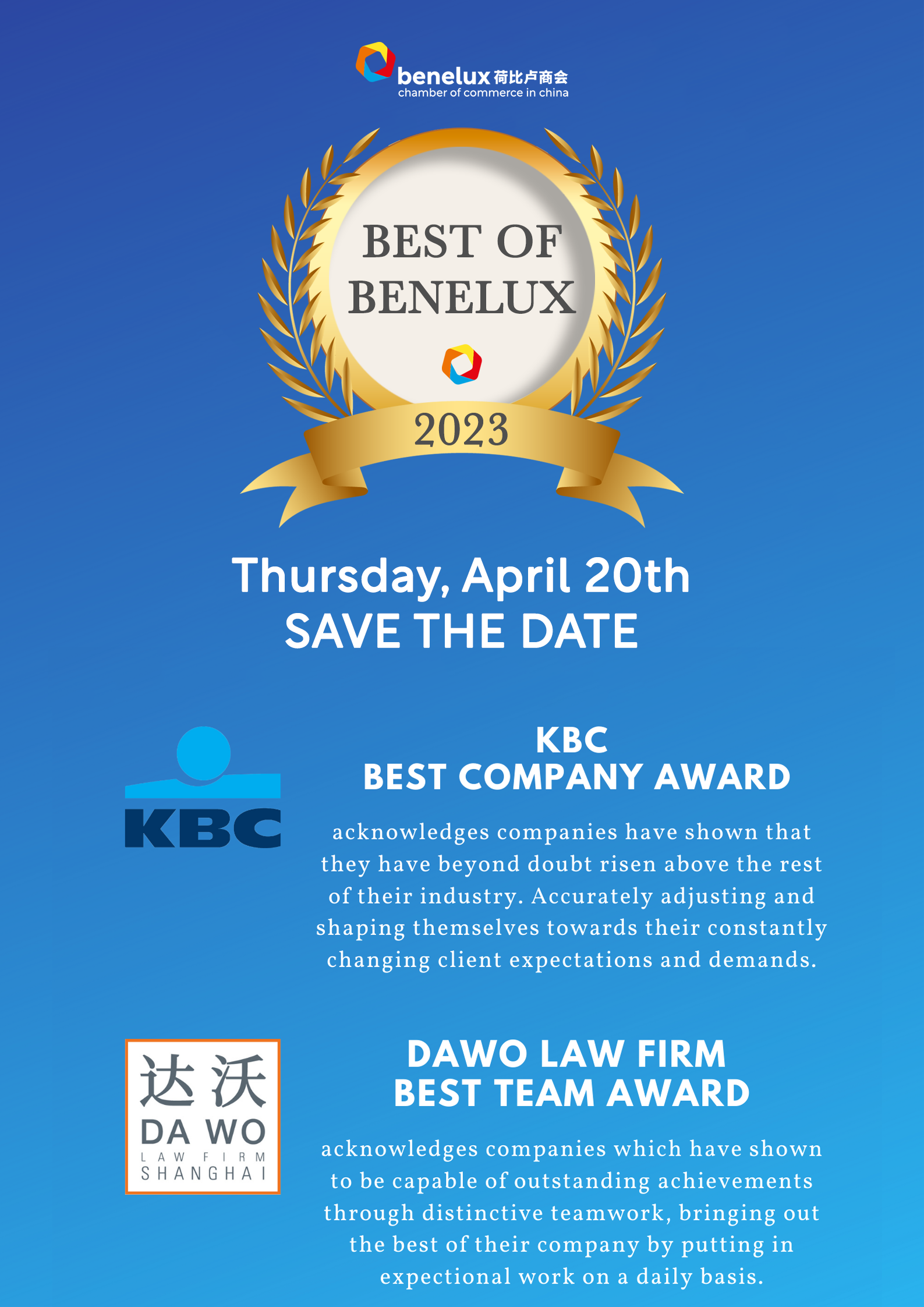 How to get nominated?
Fill out one of the application forms and show us why you think your team or company should win this award! Think outside of the box! Submit written text, power point, videos, photos, whatever you deem necessary to convince us that your team meets the criteria.
The KBC Best Company Award Application Form
The DaWo Best Team Award Application Form
Submit your application before April 1st by sending it to shanghai@bencham.org.